Hashtag: Vanlife
Last Summer, after years of watching YouTube videos about tiny homes and van conversions, I made the decision. I'm going to buy myself a van. Convert it to a camper van and potentially even move into it.
Purchase
My requirements were quite simple. It needed to be L2H2 (classification of length and height). It had to be around 8K USD so that I'm not too afraid to drill and cut holes in it. Good condition and low mileage.
At the start of August I was a proud owner of Citroen Jumper 2012 L2H2. Later on I found some added advantages of this car that I had no idea about when I made the purchase:
Citroen, Peugeot and Fiat cooperated on building this van and all three companies are selling it under different brand. That means abundance of spare parts on the market. And a lot of conversion videos are using one of these models.
It's (on of) the widest van on the market. The interior is 185 cm wide which means I could build an aft crosswise bed saving a lot of space
Build
This is extremely broad topic and I might go into technical details in another post.
The build took me roughly a month and a half of almost every hour of spare time I had. That means month and a half of doing my day job till early afternoon and rest of the day spent working on the van. Falling exhausted into the bed and then starting over again the next day. I had amazing support from my friends, namely Vejvis, Matej, Seth and others. Without them the build would take at least twice as long. I pretty much hadn't used a drill before I started the conversion, towards the end I had a basic tool set and was able to do tasks like measure and design my metal bed frame. Do carpentry and insulation. Cut a massive hole in the roof of my van. And much more.
Those 45 days were the maximum amount of time I could go at this pace. Towards the end I wanted to pour petrol on the van and set it on fire. At least I have a baseline for how long it is possible for me to keep high focus on a single project.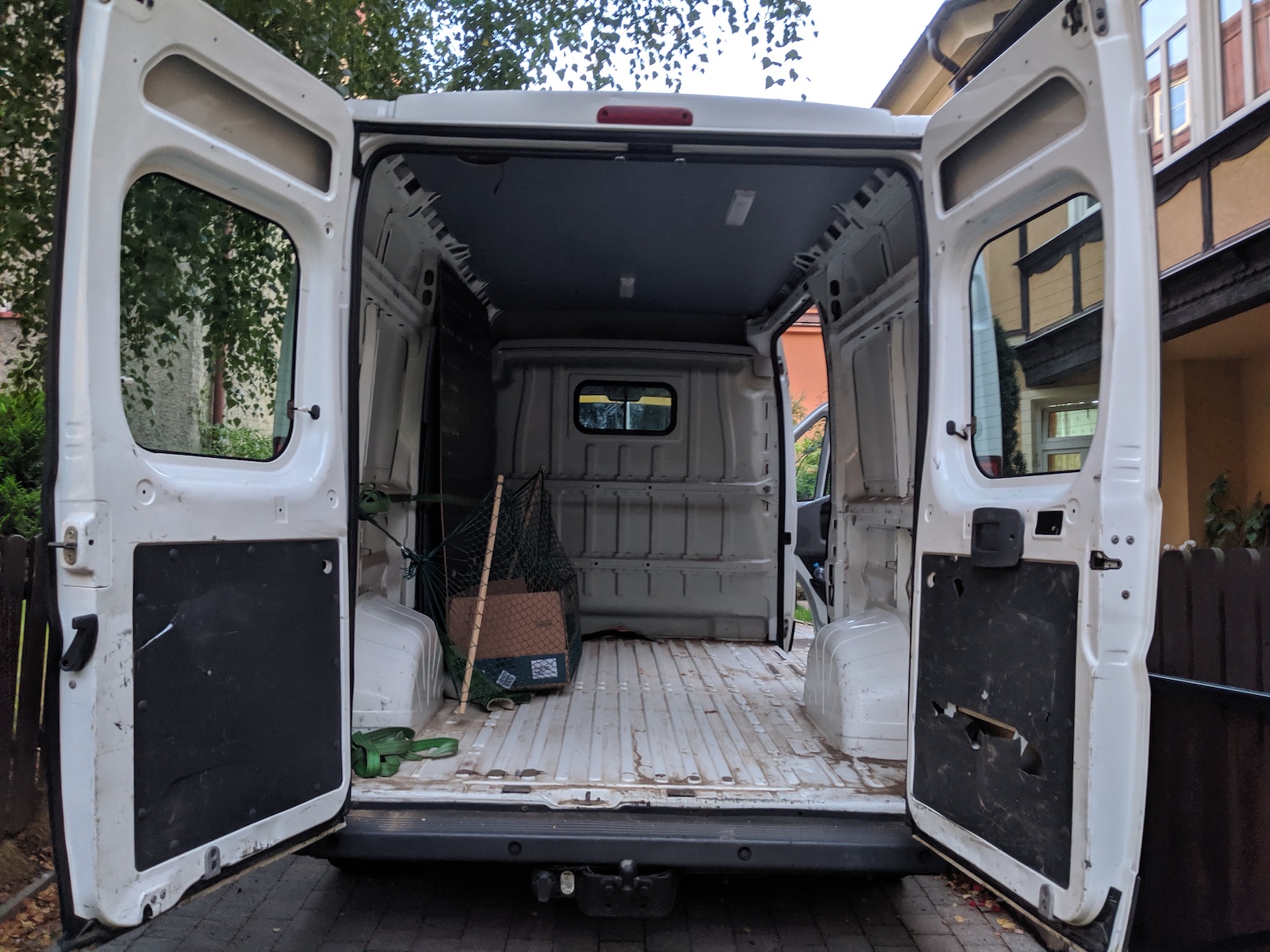 Trips
In October my girlfriend and I went on a two-week trip around Balkans, and we found out the reality of #vanlife for myself. Some things are hard to appreciate just from the YouTube videos and blog. Having a base and shelter everywhere you go feels amazing. When you've got full tanks, full jerry cans of water and stocked pantry, you feel like sky is the limit of where you can go and what you can do there.
But there is a massive dark side of living in a van that lot of people are alluding to in their videos and articles but it's impossible to appreciate till you try it for yourself. The main things are:
the privacy and hustle of finding nice spots to camp for the night
taking the poo shovel and going to poo in the morning, or sometimes looking for open café/public toilet if you are in the civilization
the van is a tiny space if you can't go outside (weather, long nights in winter)
there is very limited supply of water and you can't shower and you can't wash as often as you are used to from your apartment
For all the reasons above I realized that even though being in the van is amazing at times, it is equally amazing to return to the comfort of your apartment. Full time #vanlife isn't for me. At least not till I come up with a smart way to build a shower a toilet into the van. My takeaway is that trips up to a month long are a great idea, everything over that would probably make me miss home too much.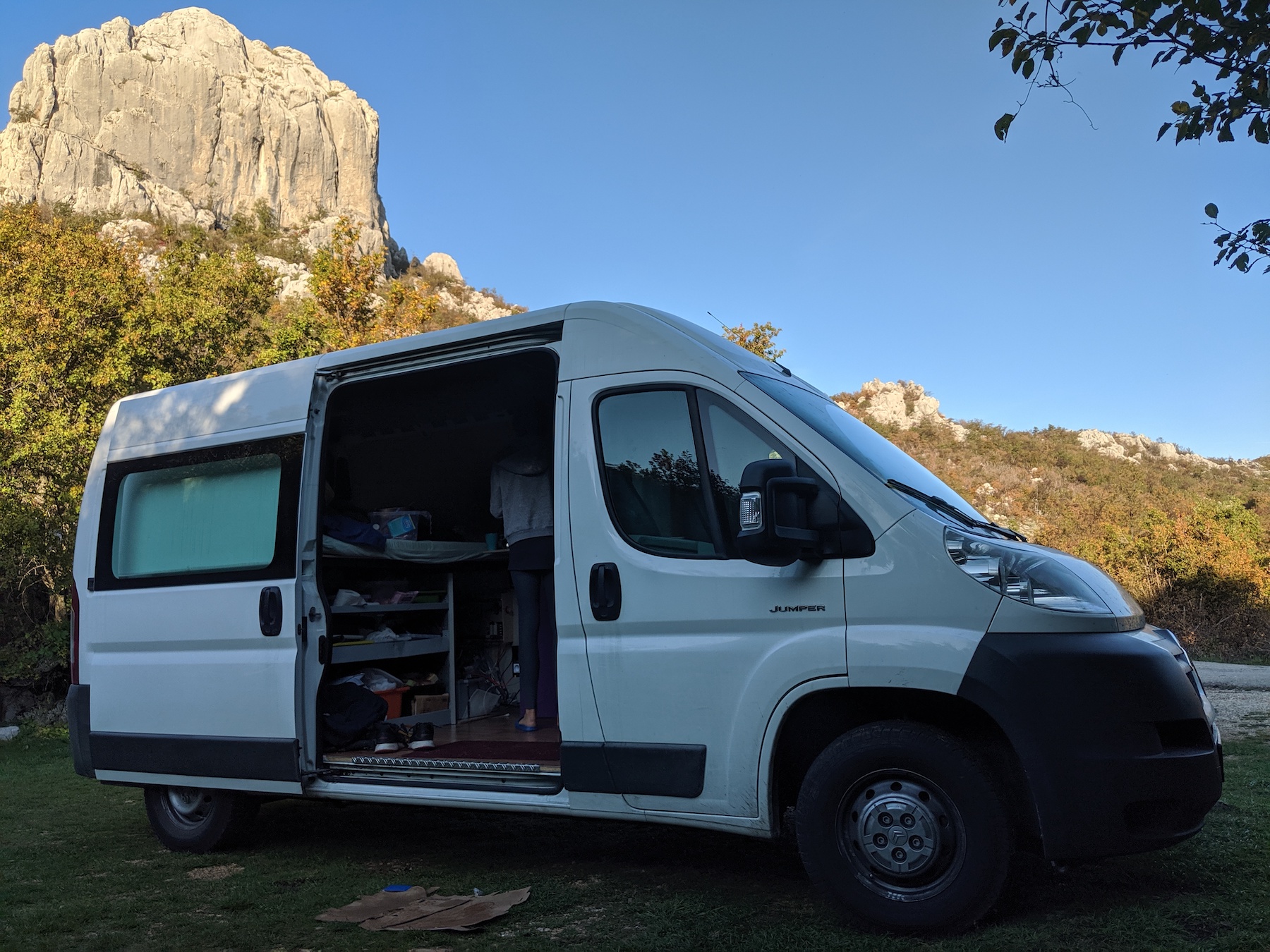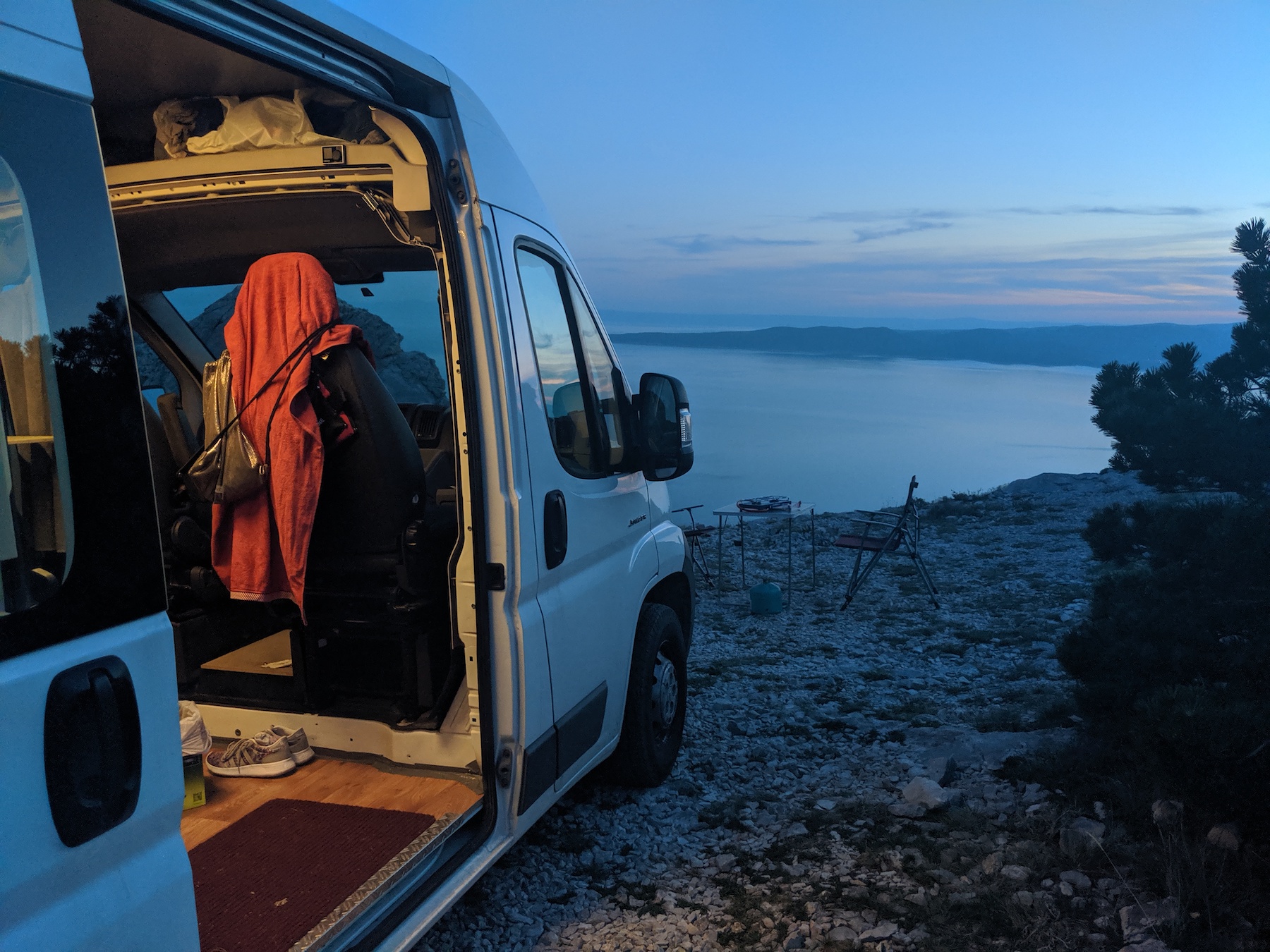 Future
So far we've done a two-week trip in Balkans and week of winter camping in Italian Alps. Autumn ✓, Winter ✓. Next trip for the van is April in Southern Europe.
---